William Cody Palmer, MSN, APRN, NP-C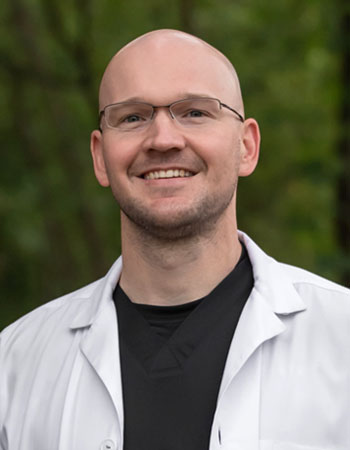 William Cody Palmer joined William E. Freeman, MD, Dermatology in 2019. He is a licensed and board-certified Family Nurse Practitioner who specializes in dermatology.
Prior to joining William E. Freeman, MD, Dermatology, Cody worked as an ER nurse for 10 years, and in rural health and internal medicine as a nurse practitioner. He also serves as a nurse practitioner with the United States Air Force Reserves and is stationed here at Robins Air Force Base.
Cody is a native of Georgia. He grew up in Andersonville and currently resides in Kathleen. He received his education and training at The University of North Georgia, where he majored in Advanced Practice Nursing with a focus in rural health, graduating with a 4.0 GPA.
He enjoys activities like hunting, camping, hiking, fishing, working out, running, traveling and spending time with family and friends.
Education
Master of Science in Nursing: University of North Georgia
Professional Affiliations