Dermatology Services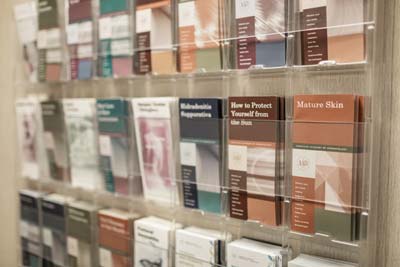 Dermatology covers a broad range of conditions that affect the skin, hair and nails. We're equipped to perform a variety of procedures in office, including skin cancer removal and other skin surgery, injections and other non-surgical procedures.
Traditional Dermatology
There are countless skin conditions that can be uncomfortable and detrimental to your quality of life. Our providers customize treatment plans, medications and procedures for each individual patient. Some of the common skin conditions that we treat include:
acne,
eczema,
dermatitis,
psoriasis,
skin growths,
warts,
cysts,
birthmarks,
moles,
hair loss,
nail disease,
rashes.
We are also equipped with a UVA/UVB light booth and UVA hand and foot light, which can be effective in the treatment of chronic, widespread eczema, psoriasis, and other skin conditions.
Surgical Dermatology
Some skin conditions, including skin cancer and other benign growths, require minor surgeries using local anesthesia. We are fully equipped and trained to perform these surgeries in our office. Some of these conditions include:
squamous cell carcinoma,
basal cell carcinoma,
melanoma,
cysts,
lipomas.
Mohs Micrographic Surgery
Some skin cancers, especially ones that are large, recurrent, or arise on the face and scalp, are best removed with micrographic surgery known as the Mohs technique. Dr. Freeman acts as both surgeon and pathologist, allowing more accurate and precise removal of the cancer, hopefully assuring complete cure and recovery.
Our Mohs laboratory is on-site, and the entire procedure is performed in our office. Please ask if micrographic surgery would be appropriate for your skin tumor.